Using food grade materials and proven manufacturing processes, we create a range of standard and custom products that offer high performance and long life.
Covertex is ISO 9001 certified. We source our polymer fabrics from the world's leading manufacturers.
Food & Wine Products
WINEPRESS MEMBRANES
For more than 20 years, Covertex has been designing and fabricating high quality membranes for pneumatic winepress machines.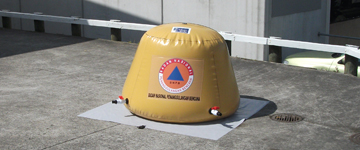 Flexible Drums
Covertex Flexible Drums are a highly versatile solution for the storage or transportation of potable water and HAZMAT materials.
Flexible Tanks
A range of flexible tanks or bladders suitable for the storage of potable water, fuel, waste water and industrial liquids.